How do I know the laboratory has performed my tests right?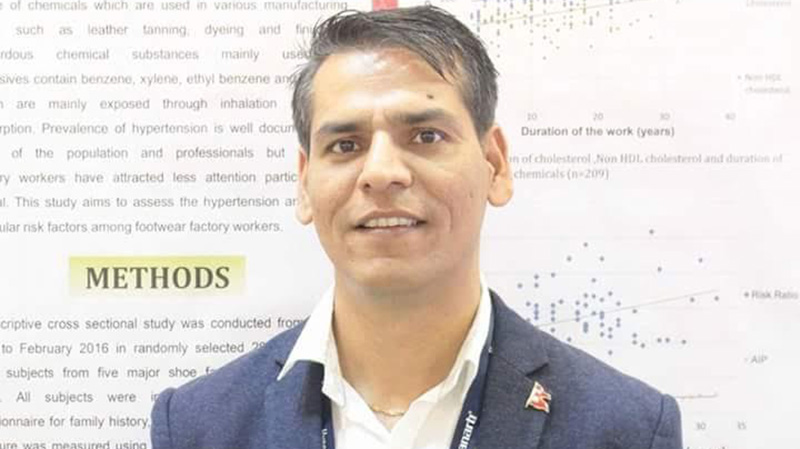 काठमाडौं-
The main objective of the clinical laboratory is to provide highly precise and accurate reports to the physicians and other health care professionals regarding information to: (1) Discovering occult disease, (2) Preventing irreparable damage (e.g., Phenylketonuria), (3) Early diagnosis after onset of signs or symptoms, (4) Differential diagnosis of various possible diseases, (5) Determining the stage of the disease, (6) Estimating the activity of the disease, (7) Detecting the recurrence of disease, (8) Monitoring the effect of therapy, (9) Genetic counseling in familial conditions and (10) medico-legal problems, such as paternity suits. Laboratory testing has been accepted as a primary part of modern medical practice. More than 4000 laboratory tests are available for clinical use, and about 500 of them are performed regularly. By one estimate, 70% of all medical decisions are based on laboratory results, although laboratory costs account for only 2.3% of total health care dollars in USA.
There is no doubt that all the level of health service providing institutions are increasingly dependent on reliable clinical laboratory services. That's why clinical laboratories are vital part of the overall health care system and these laboratory evaluations are prone to errors. There are many processes and regulating bodies which ensure that laboratories do produce reliable, accurate and precise results. Almost all reputed laboratories (public or private) are directly instituted by government, Department of Health, Different Councils and professional organizations and individual laboratories themselves to ensure quality standards.
Factor Affects Your Laboratory Tests (FAULT)
Total testing process defined by the, time of test requested to review of report by clinician, has been categorized in three phases, pre-examination, examination and post-examination. Pre-examination phase more often known as pre-analytical phase is a most error encountered segment of total testing process. Several studies show that up to 70% of total errors are found in this part. This is the phase where clinician requests tests, phlebotomist or duty nurse collects samples, and transportation and storage of these samples from collected site to central laboratory, and laboratory technologist prepare that sample for required analysis. Involvements of people (clinician, patients, phlebotomist, nurse, transporter and technologist) with different knowledge and attributes are the major reason for maximum errors and unfortunately this phase is not under the control of laboratory. However, now day different tools are developed to minimize errors in this part, commonly known as quality indicators. Strong implementation of these quality indicators definitely reduce the errors of pre-analytical phase and trace the problematic area for future correction.
Quality Control
Analytical or examination phase is next to the pre-analytical, which is under fully control of core laboratory. This is the least error encountered area because of the development of technologies. Most of the laboratories have automation that means laboratory analyzer works in a robotic way with minimum involvement of human. Quality control is another solid reason behind fewer errors in analytical stage. Quality control is designed to mark, reduce, and correct errors in a laboratory's analytical process prior to the release of patient results. Quality control materials are special specimens inserted into the testing process and treated as if they were patient samples. Once the control material's value is observed within target range and fall under ± 3standard deviation then only patients test are performed. This internal quality control process should be performed at least daily to assure patients and clinician. Quality control is a measure of precision or how well the measurement system reproduces the same result over time and under varying operating conditions. Besides this internal quality control, external quality assessment scheme (EQAS) is other types of quality control process by which past accuracy can be detected and action taken accordingly. The achievement of quality service in a laboratory requires a comprehensive Quality Assurance Program which includes both Internal and External quality control materiel. EQAS primarily measures accuracy because each laboratory's results are compared to the interlaboratory mean, which is assumed to be the true value. Each individual laboratory's accuracy is evaluated by how close its results are to the mean.
There are plenty of arguments by laboratory scientist, they believe that errors are high enough in pre and post analytical part, but this seem some nonsense, because where ever the error ultimately patients are suffering. To address these stupid excuses all most all reputed clinical laboratories have maximum utilization of technology. To minimize post analytical errors high precautions are being taken. One of the best precautions is interfacing of laboratory instruments /analyzer with laboratory information system (LIS) which surprisingly reduces the transcription errors. So total testing process of clinical laboratory is completely scientific and every responsible laboratory scientist more worried about quality report than patients and clinician. Then why often headlines are there regarding quality of reports? Yes it is believed that clinical laboratories are the first departments get digitalized in total health care system globally, and all report generated in clinical laboratories are in text or digit form, so can be easily detected compare to other medical procedures.
Laboratory medicine comprises more than just the use of chemicals and reagents for the measurement of various tests for clinical diagnosis purposes. Interference by both endogenous and exogenous substances is a common problem for the test analysis. These components play a significant role in the proper interpretation of results, and such interference is adverse to patient care and adds to the cost of health care.
(Lecturer & Clinical Biochemist, Dhulikhel Hospital- Kathmandu University Hospital, Kavre)