Experiencing World Health Assembly
---
Finally, the long awaited moment filled with anxiety, hope and enthusiasm ended when I received the message that I was selected as a People's Health Movement (PHM) watcher for the 70th World Health Assembly (WHA). I felt honored to be one of the members in the team of about 11 watchers (active observers of WHA events to prepare the critical report of the outcomes) selected from Asia, Africa, South America, Europe and North America. We were selected by a PHM committee through a process after an open application call.
People's Health Movement (PHM) is a global network bringing together grassroots health activists, civil society organizations and academics from around the world. Since its first assembly in 2000, PHM has extended its presence to over 70 countries including Nepal, raising voices asking for equity and justice in health. Engagement of PHM in discourse of health at national, regional and global levels has meaningfully contributed to shaping health policies in this direction. PHM has four global programs namely Global Health Watch (Research, Analysis and Watching), International People's Health University (capacity building course for health activists), Health Campaigns and World Health Organization (WHO) Watch. WHO Watch is about training young 'watchers' for their engagement in WHA. Thus, I was selected as one of the watchers under WHO watch program of PHM.
Soon after the selection of the watcher's team, we began downloading necessary documents of WHA agendas, thoroughly studied them and identified the important issues for in-depth critical analysis. We had several skype meetings among the watchers and other team members to discuss the agendas of WHA and for other necessary preparations to attend WHA.
The World Health Assembly (WHA) is the forum through which WHO is governed by its 194 Member States. It is the highest decision making body of WHO. The members of the WHA generally meet every year in Geneva to decide major policy questions.
Thus, to attend the 70th assembly, watchers team deeply involved in a series of preparatory workshops and symposia immediately after arrival in Geneva. The team thoroughly reviewed all the agendas of the assembly and picked up key issues for critical analysis and presentation in WHA sessions. Each agenda was analyzed through the use of 'equity and justice' lens. By the weekend, the team came up with policy briefs and statements on key agendas. These policy briefs and statements were then used as scientific instruments/tools for advocacy in WHA and lobbying with Member States' delegates. Policy briefs and statements reflect PHM's positions/views on those agendas. It was gratifying to me that my two months study of the WHA agenda documents and rigorous preparation in Nepal helped me to contribute to develop PHM's positions. Seventieth WHA agendas and respective PHM's positions can be accessed at the link: http://www.ghwatch.org/node/45519
After preparation, we attended 70th WHA, held from 22nd to 31st May, 2017 at the UN Palace, Geneva. WHO Director General, Dr. Margaret Chan addressed the assembly with key points on health financing to ensure Universal Health Coverage in this era.
The process of WHA was incredible in the sense it was all systematic, well organized and very formal. All the Member States were given three minutes time to present their argument. Most of them spoke on behalf of their region which helped to summarize their issues in minimum time. It was phenomenal to note that Member States' delegates of a particular region used to gather an hour earlier to WHA sessions so that they can discuss and finalize the key issues to be raised on that day and decide which country should speak on behalf of that region. The sessions were simultaneously organized in three separate halls; Plenary, Committee A and Committee B. In the plenary, policy and strategic issues were discussed. In committee A, technical topics (health agendas) were discussed and committee B was mainly responsible for administrative issues discussion.
The sessions were opened by the Chair with a welcome note and stated the agenda along with the relevant document number. Then, the floor was opened for Member States delegates' opinion. Each of the sessions went through agreements and disagreements on the items/issues/paragraphs/phrases mentioned in the related document and finally reached a consensus as to whether to adopt a resolution or do necessary amendments through informal consultations. In this way, documents were finalized, which will ultimately serve as the tools to guide regional and national health policy, plans and priorities.
One important agenda discussed in the WHA is agenda sub item 16.1 'Progress in the implementation of the 2030 Agenda for Sustainable Development (Document A70/35)'. During the discussion, Member States asked WHO for clarification on a number of issues. Switzerland requested to clarify the WHO budget on different health programs of Sustainable Development Goals (SDGs). South Africa asked the Secretariat to set a deadline to finalize all the health and related indicators of SDGs. Nepal emphasized the need for a strong monitoring mechanism to ensure the health goals of SDGs. USA welcomed the report and called on the WHO to collaborate with partners to collect timely and good quality data, and make available through the WHO data portal. Many Member states emphasized to develop the approaches for multisectoral collaboration. Japan and Chile highlighted the importance of Universal Health Coverage as an effective mechanism for mitigating existing inequalities in health. WHO appreciated member states' concern and the session closed with a decision to report to WHO on the progress of health related SDGs in every two years.
As a public health student, I had to study WHO reports and other documents, which also included a few resolutions. They were mainly studied to memorize the key points. Being involved in WHO watch program, I learned to be critical of them at times. I did not have knowledge about the process by which these strategic decisions are made. Participation in WHA as a watcher was truly an eye-opener for me to understand and internalize the process of WHA resolutions. Policy decisions are not made solely by the WHO executives and experts, rather they are collectively shaped by the member states. I realized that the extent of the proximity of these resolutions to the people depends on preparedness and critical inputs of Member States representing at the WHA. While participating in different sessions of the Assembly and observing the discussions, I also realized that depth of study and analysis of agendas, preparedness and inputs to the argument by different Member States largely varied. It is not unnatural that loud voices are heard more frequently than the weak ones while making decisions. I could feel the dominance of some countries to influence the decisions on key agendas. They seemed well prepared and very confident about the contents of the agendas. On the other hand, some countries seemed ill prepared on the agendas which could be one of the reasons for their weaker voice in the assembly. The global dynamics of policy making is complex, I felt.
As part of watching, PHM watchers presented policy briefs and statements on different issues of the agenda in the assembly. I was privileged to have the opportunity to deliver the statement on SDGs in Committee A (http://www.ghwatch.org/sites/www.ghwatch.org/files/Statement%2016.1_MMI_SDG.pdf). Additionally we prepared daily reports, WHA journals and short videos, and shared our views on key issues with Member states' delegates as an advocacy process. We disseminated the events and critics to the larger mass through different electronic communication channels, who were deeply concerned in the ongoing discussions and decisions at WHA but could not participate directly for various reasons.
The 70th WHA closed with the summarization of key decisions and with commitment by all Member States to act upon (the finalized documents are yet to be published).
I feel there are several tasks remained for PHM to follow up. Creation of a critical mass of health professionals, academics, civil society members and media; regular communication with policy makers and planners to advocate for pro people policy; monitoring and supporting to implement those policies and plans are some of the crucial tasks. Advocating WHO for supportive supervision and follow up to Member States is another important area to work in. We want to feel the change in real life of people. PHM is a movement for the positive change. And therefore, every citizen can be a part of this movement with trust in the mission of PHM.
Simrin Kafle
People's Health Movement Nepal
(I have completed Master of Public Health (MPH) from Institute of Medicine (IOM), Tribhuvan University)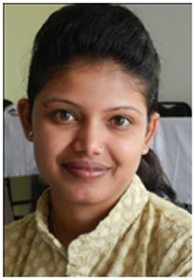 simrinkafle@gmail.com