World & Our Lives After The COVID-19 Global Pandemic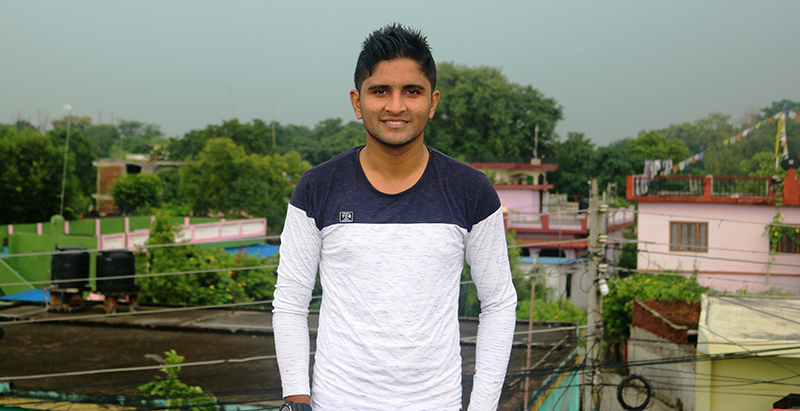 Upakar Paudel
The world is going through a historic yet unpleasant time with curtailments on movements and contacts, following the Corona lockdown. As the people all over the globe pledged to fight the pandemic with social distancing and quarantined lives, The COVID-19 pandemic has created unprecedented disruption for the global health and development community. Organizations fighting infectious disease, supporting health workers, delivering social services, and protecting livelihoods have moved to the very center of the world's attention. But they find their work complicated by challenges of access, safety, supply chain logistics, and financial stress like never before. The COVID-19 pandemic is a genuine crisis, potentially a calamity, and as a result, the entire world looks as though it is at war. Some freedoms have been, or are about to be curtailed, with many countries fearing the impact the pandemic could have on their democratic processes. In many parts of the world, borders are closed, airports, hotels and businesses shut, and school cancelled. These unprecedented measures are tearing at the social fabric of some societies and disrupting many economies, resulting in mass job losses and raising the spectre of widespread hunger.
After every pandemic, the world becomes a better place to live in, and it brings course corrections in politics, society, economics and the environment globally. In the book Pale Raider, the British science journalist Laura Spinney has analysed how Spanish flu impacted the world like the influence it had on India's independence that brought the world's largest democracy into existence. How it permanently altered global politics, race relations and family structures, costing between 2.5 and 5 percent of the global population. In India alone, 18 million people died, about 6 percent of its population, while an estimated 500,000 children were orphaned in South Africa alone. However, it brought innovation in medical science that helped humankind in many ways as, at that time, life expectancy at birth in Europe and America did not exceed 50 years. In other countries, it was much lower; for example, Indians and Persians were considered to be very lucky if they got to celebrate their 30th birthdays. Quarantines have been imposed, trade has been restricted, and activities and public gatherings have been curtailed. In a number of cases, police and military forces would be called in, emergencies declared, food exports banned, border crossings closed, and non-citizens turned away from the border. Once this crisis is over, if not already, business worldwide is going to ask the state for another bailout. The effect of the pandemic on the global economy will be crippling.
Paradoxically, small, poor, more sparsely populated and thus more isolated countries will be hit less hard by the epidemic and will perhaps fare better. The only dilemma is whether the states in question, for the most part fragile and flawed, will be able to respond in an adequate and appropriate manner. Whatever world emerges after the pandemic has gone, it will be a bigger place, economies will be shrunk, global trade seriously constrained, markets will be lost, and we will probably be witnessing attempts by both governments and business to onshore production.
What seems evident is that in post pandemic age, there will be need for global solutions, not that inter-connectedness is always a good option, but because of how our problems now are marked by commonality where security has moved from relative to absolute lens. Security puzzles cannot be conceptualised anymore within an ivory tower discourse, where dimension of food, health, work, are marked by same threats which make our differential capabilities negated.
In the same frame, Pandemics have always had an impact on human civilization, in terms of findings, management, and resolution, amongst others where all sections from political to economic to health apparatus have a role to play. This time is no different and there must be cooperation at micro & macro levels with intergovernmental and global support to collectively work out strategies to deal with the world polity once the lockdown is lifted.
Lasting changes in our habits and values
A lot of our lives are habitual, and habits are highly effective in helping us work, look after our families and pursue our goals. What a shock to the system does is change those habits. People work and travel in a different way, their daily routines and the very rhythm of their lives change, including when they eat and how they communicate with their families. And when you are forced to do things differently, new habits begin to form. This doesn't have to take long it could be as short as a few weeks or a month.
More than that, what we know about shocks like this and system change is that they can have lasting effects on people's values. We know societies that go through war generate stronger ties. This pandemic is far from a war, but it requires pulling together. And when people realise what collective action can achieve, it could change how they relate to others, resulting in a greater sense of community. There are bound to be downsides. We don't know what they are yet, but this has to be a difficult time for people with poor-quality relationships, such as abusive partners, or those struggling with behaviours such as alcoholism and gambling. Similarly, people who have mental illnesses, such as depression, obsessive-compulsive disorders and paranoia, may find shocks like this hard to deal with.
A revolution in the delivery of primary healthcare.
We haven't faced a public health emergency of this scale in a century. It is exacting a massive psychological toll on the world's population, and there are bound to be calls for action. People across the globe as well as Nepal will use COVID-19 as a strong justification to demand universal healthcare. But the ability to respond to a pandemic depends more on principled and transparent leadership. And so there will be calls to elevate health security to the same priority level as other threats such as nuclear disarmament and terrorism.
We could also see governments boost their ability to deploy ICU-level assets, build up stockpiles of protective gear and ventilators, scale up hospital infrastructure of emergency nature and rely more heavily on the military to fight disease. In Nepal there were all together only 840 ventilators.
We are also in for a revolution in the delivery of primary healthcare. Digital technologies will become even more prominent, and we are likely to see a rise in the use of telemedicine as well as home testing. A third of the US population already use telemedicine, but in our country Nepal there is no effective way of using a telemedicine even a most of the doctors and health expert don't have a knowledge regarding it and now, people currently have no other choice but to rely on it. The more they use it, the more they will learn to trust the method, allowing for the delivery of faster and cheaper healthcare. We will also see a movement towards people utilising home tests, for illnesses such as the flu or for high cholesterol. In that sense, pandemics are equalisers, allowing us to pinpoint what's not working and also serving as a starting point to scale and innovate.
Loss of trust will take time to recover
How long will it take before folks are comfortable going on a cruise again? Or when will homeowners feel comfortable letting a stranger into their house to rent it for a weekend? How long before countries with high infection rate will be deemed clear so their citizens can come visiting as tourists again? It will take some time. My guess is 2 years or more.
Digital divide will become a chasm
Everyone shifted to working and learning online. Those with connectivity and technology jobs and skills could continue working remotely fairly unaffected during the shelter in place order. Access and ability to work online will become even more important and those who are unable to connect online, will fall further behind economically.
Possibility of conflict and unemployment in Most Countries and more in Nepal.
In Nepal, there is a possibility of revolution as migrant workers come back and find it challenging to secure jobs. There is a possibility of a complete collapse of demand for consumable goods and services as remittance inflow comes to a total halt. If the migrant workers in India, who are estimated to number around 5-6 million, return to Nepal, this will hit the economy the hardest as they are believed to be the largest contributor accounting for 25-30 percent of the total remittance inflow, as per World Bank estimates.This time it may not be a temporary break in remittance inflow, as the countries who were offering jobs to these workers will be battling against the after-effects of this pandemic. It will take years for them to revive and come back, and their evolved business model may not demand a large workforce. As the world will innovate and automate, this could be the right opportunity to roll out full-blown artificial intelligence globally.This is also an opportunity for Nepal to transform itself from a remittance-based economy to a development-led economy by channelling the migrant workers to infrastructure development projects as per their skillset and the experience they have gained while working abroad. The country can attract Nepali talent working around the globe by offering higher incentives, as there are chances of displacements at their current stations.
Many changes may be coming
The COVID-19 pandemic is showing us the huge economic cost when global trade, including transport, slows down. It also demonstrates how dependent we are on the global supply chain, including for medical equipment such as masks and testing materials. When this pandemic is over, my sense is that global trade will resume and become even stronger, and any disruption to the supply chain will be temporary. Socially, it could bring the lifestyle practised by the ancient Hindus back into the centre as people have started to realise the importance of rituals like greetings with namaskar, washing the hands and legs before entering the house, the worshipping of animals, plants, trees and forests, and the burning of the deceased. Rather than race, people may be divided by their way of life and what they eat. It is highly likely that people may move back to communities that follow a similar way of life. At the national level, this pandemic is forcing many countries to reconsider their social policies, especially social protection and healthcare. In addition, there is an effort to help workers in the informal sector. If these policies, or some variant of them, persist after the outbreak, this will help reduce inequality.The latest pandemic crisis also demands huge massive developments in the delivery system of goods without human intervention, like drone-led delivery of essential goods. Medical equipment could have been transferred to various hospitals within the country or even across countries through such technology. We can expect great developments in technology to overcome business travel, physical meetings and physical transactions. There is a possibility of extensive research and development in the field of Ayurveda and herbal products to strengthen the immune system. The current crisis also demands a complete transformation of entertainment industries from movie theatres, music concerts and reality shows. The tourism industry too will demand innovation for people to commute, lodge and dine. Economic developments will also be driven by the changes in society as businesses will focus on supplying the demand created by these changes.
At Last Supply chain management ought to be straight jacketed to work out consumer spending trends alongside ensuring that future inventory management to logistical handling is premised on patterns of being agile for massive restructuring using disruption as an opportunity. Similarly, every sector has to think of holistic strategy, to take on board it's legal, human resource department as nobody knows what may come next, and lurking doubts that it's far from over, yet with good coordination many risks can be mitigated. It is not to say that when one shuns the quest for improvements or that we will move towards uniformity, but there is a dire necessity of revisiting the humane ethos that places the idea of meaningful life at centre of any initiative with harmony of self as well as the nature.
In Nepal Total Cases reaches to 375 till date. COVID pandemic is leading towards the worst scenario and our weak health care system can't surely handle the forthcoming worst situation. Stay Home, Stay Safe, Stay Happy.
-(Paudel is a Radiological Technologist)