COVID-19, PANDEMIC OF 2020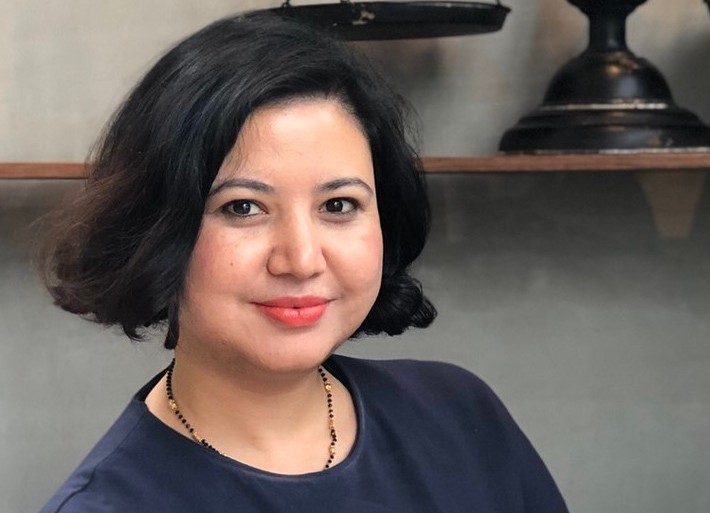 Abha Sharma
With the first case detected in Wuhan, China and reported to the World Health Organization (WHO) country office, China on 31st December 2019 as pneumonia of unknown cause, the global nightmare began. Wuhan is a port city of 11 million people in the central Hubei province. Chinese authorities ruled out the recurrence of virus that cased SARS in 2001-2003. And on January 7, officials identified it as a new virus and named as SARS-Cov-2.
Later on 11th February, 2020 WHO announced a name for the new disease as 'coronavirus disease 2019' (abbreviated 'COVID-19'). Coronaviruses are a large family of viruses that are common in people and many different species of animals, including camels, cattle, cats, and bats. Rarely, animal coronaviruses can infect people and then spread between people such as with MERS-CoV, SARS-CoV, and now with this new virus (SARS-CoV-2). All three of these viruses have their origins in bats. From phylogenetics analyses undertaken with available full genome sequences, bats appear to be the reservoir of COVID-19 virus, but the intermediate host has not yet been identified. Early on, only animal-to-person spread was suspected. The infection was linked to the Huanan Seafood Wholesale Market, which was shut down another day. Later, person-to-person spread had been detected.
Two days later a 61 years old man who had purchased goods from the Huanan Seafood Wholesale Market died from the infection- he was the 1st known victim of the virus. The following weeks became dreadful for China with the outbreak.
The outbreak was declared as a public health emergency of international concern by the International Regulations Emergency Committee of the WHO on 30th January,2020.
As per WHO-China Joint Mission on Coronavirus Disease 2019 (COVID-19) report by 20th February 2020, there were 55,924 COVID -19 laboratory confirmed cases in China. The median age was 51 years, majority of cases (77.8%) aged 30-69 years, 51.1% male, 77% Hubei and 21% farmers or laborers by occupation.
COVID-19 is transmitted via droplets and fomites during close unprotected contact between an infector and infectee. In China, human-to-human transmission of the COVID-19 virus largely occurred in families. Contact Tracing was explicitly done. Like in Wuhan more than 1800 teams of epidemiologists, with a minimum of 5 people/ team, traced tens of thousands of contacts a day. Between 1% and 5% of contacts were subsequently laboratory confirmed cases of COVID-19, depending on location. For example, as of 17 February, in Shenzhen City, among 2842 identified close contacts, 2842 (100%) were traced and 2240 (72%) have completed medical observation. Among the close contacts, 88 (2.8%) were found to be infected with COVID-19.
The dynamics likely approximated mass action and radiated from Wuhan to other parts of Hubei province and China, which explains a relatively high R0(basic reproduction number) of 2-2.5. The cordon sanitaire around Wuhan and neighboring municipalities imposed since 23 January 2020 had effectively prevented further exportation of infected individuals to the rest of the country.
Wuhan's transport hub status and population movement during the Chinese New Year (chunyun), infected individuals quickly spread throughout the country, and were particularly concentrated in cities with the highest volume of traffic with Wuhan.
On February 2020 as per WHO report new cases dropped in China but there was sudden increased cases in Italy, Iran and South Korea.
On 11th March 2020 with 118,000 infected cases and 4,291 deaths in 114 countries with the scenario that the number being expected only to rise, WHO declared COVID-19 as pandemic. The WHO is "deeply concerned both by the alarming levels of spread and severity and the alarming levels of inactivity," Ghebreyesus said. "In the past 2 weeks, the number of cases of COVID-19 outside China has increased 13-fold, and the number of countries has tripled."
Calling COVID-19 a pandemic is an acknowledgement of its global spread. The WHO chief acknowledged that the COVID-19 spread is the first pandemic to be caused by a coronavirus.
Of the 118,000 cases reported globally in 114 countries, more than 90 percent of cases are in just four countries, China, Italy, South Korea and Iran .and two of those – China and the Republic of Korea - have significantly declining epidemics. 81 countries have not reported any cases, and 57 countries have reported 10 cases or less.
Iran is hit hard by novel coronavirus (COVID-19) cases reached 9,000 on 11 March, while more than 2,700 patients have recovered. Iran's Covid-19 death toll reached 354.
By March 10th, Italy had more than 10,000 cases and 631 deaths. The country recorded the highest singled-day death toll from the coronavirus on 10th March, when 168 deaths were confirmed. Italy has imposed nationwide lockdown beginning 8th March, closing schools, public space, tourist attractions, canceling events and restricting travel until April 3.
WHO Director-General Tedros Adhanom Ghebreyesus in the briefing stated , ' Pandemic is not a word to use lightly or carelessly. It is a word that, if misused, can cause unreasonable fear, or unjustified acceptance that the fight is over, leading to unnecessary suffering and death.'
With the possibility of turning the tide he emphasized 'And we have never before seen a pandemic that can be controlled, at the same time. WHO has been in full response mode since we were notified of the first cases. He said 'And we have called every day for countries to take urgent and aggressive action. We have rung the alarm bell loud and clear. '
WHO officials in the briefing, highlighted WHO's belief that containment is still possible and called for countries to focus on control rather than on mitigation in the healthcare system. "This is not an escape clause to mitigation," said Michael Ryan, MD, executive director of emergency response. "The difficulty is that, if you do not try to suppress this, it can overwhelm your health system."
Tedros urged countries to avoid apathy. "We cannot say this loudly enough or clearly enough or often enough—that all countries can still change the course of this pandemic," he said. "If countries detect, test, treat, isolate, trace, and mobilize their people in the response, those with a handful of cases can prevent those cases from becoming clusters and those clusters from becoming community transmission. Even countries with clusters can turn the tide against this virus."
Countries, Tedros said, need to educate people on how to protect themselves, mobilize their public health teams, and ready their medical workforce for the onslaught of cases and the need for intensive care. Consider Italy, he said, where 900 people are in intensive care, requiring healthcare workers to work long hours in personal protective equipment.
Tedros pointed out that some countries are struggling with lack of capacity, some with lack of resources some with lack of resolve. He made it clear that all the countries must strike a fine balance between protecting health, minimizing economic and social disruption and respecting human rights. He highlighted that this is not only public health crisis but a crisis touching every sector so he ask every sector and every individual to be involved in this fight. Countries must take a whole of government, whole of society approach for building around comprehensive strategy to prevent infection, save lives and minimize impact.
WHO reminds all the countries that they are called upon to activate and scale up emergency response mechanism; communicate with your people about the risk and how they can protect themselves- this being everybody's business; find, isolate, test and treat every case and trace every contact; ready your hospitals; protect and train your health care workers. He summarized four key areas (1) prepare and be ready (2) detect, protect and treat. (3) reduce transmission (4) innovate and learn.
He closed his pandemic declaration briefing with actionable words: Prevention, Preparedness, Public health, Political leadership and People.
WHO emphasizes the fact that, your risk of infection is low if you are not in an area where COVID-19 is spreading, or have not travelled from an area where the virus is spreading, or have not been in contact with an infected patient.
Washing hand frequently (thoroughly with soap and water); maintain at least one meter distance from anyone coughing or sneezing, and avoid physical contact when greeting; avoid touching our eyes, nose and mouth; cover the mouth and nose with a bent elbow or disposable tissue when coughing or sneezing; and stay home and seek medical attention from local health providers, if feeling unwell is recommended for everyone to follow.
There has been evidence that older people (60 and over), and those with underlying health conditions (such as cardiovascular disease, diabetes, chronic respiratory disease, and cancer), are at a higher risk.They are being advised to take further measures, including ensuring that any visitors wash their hands, regularly cleaning and disinfecting home surfaces, and making a plan in preparation for an outbreak in their community.
- Abha Sharma
PhD student at Faculty of nursing, Mahidol University