Healthcare and Media: An unhealthy strife
What is the context in case of Nepal?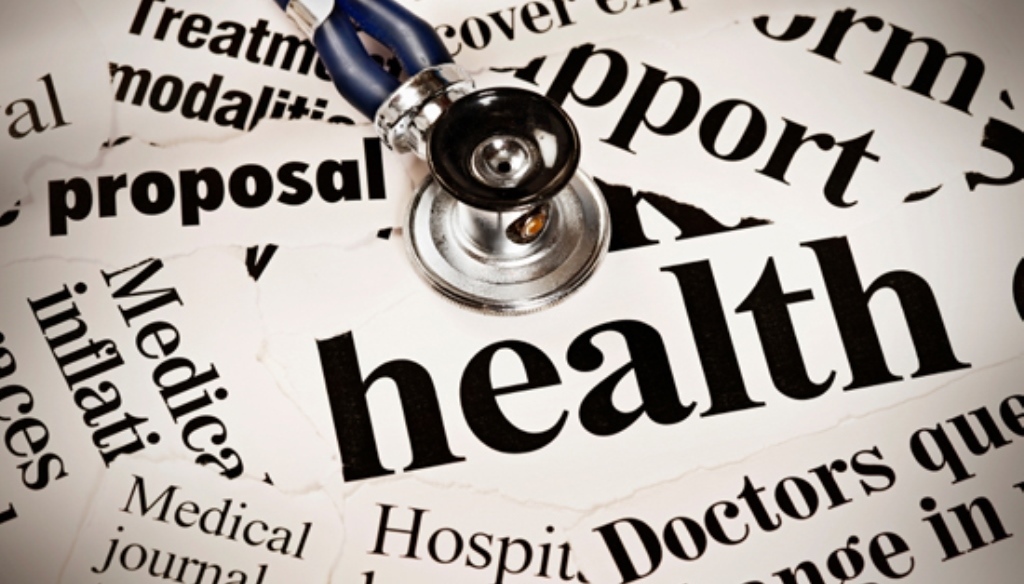 Healthcare and media – Nepal has recently seen an increase in conflict between the two. This conflict has its root in several misunderstandings, as is the case with most strife. So where did the conflict brew from? The answer lies in a common ground between the two, which is Medical Journalism.
A different world of its own, healthcare is a tough ground to tackle. Its complexities are so grueling that it still has the ingenious minds of this century on its toes. Moreover, its terminologies turn out to be a tough act for the doctors themselves, let alone the general public for whom it is poorly understood1. We all have been astounded at some point when doctors started speaking in their terms. When these terms find a way to the public untranslated, it creates an array of confusions.
What is the context in case of Nepal?
With the booming business of media coverage, it's a fact that Nepal lacks a valid source in translating complex medical issues to the public – the source being a Medical Journalist. This has led to various issues we have seen in recent days.
Let's take the example of a National Daily, which published a news on September 22nd, 2018 (2075/06/06) with the headline, "Dead declared kid found alive, hospital premises wrecked". This was a case of a snake bitten kid who was brought dead to the hospital. The family who were in denial of their child's death had vandalized the hospital. The news source had been one of the relatives of the bereaved family. Although the newspaper did apologise the next day for the unfounded prior news, it is astounding that a National daily had published such a news without proper verification and validity of the source, without understanding two sides of the story and without realizing the impact it made on general public.
There was yet another such instance in another National Daily on August 8th, 2017.The headline read, "KMC compensates after patient dies of wrong treatment". The case was of a nine-year-old-girl with a sprained ankle. She was looked upon accordingly and was prescribed a painkiller, FlexonTM, and was advised to come to the hospital immediately if any problems were to arise. All of this was, explained to the patient's family. Flexon, a proprietary drug containing Paracetamol and Ibuprofen, can produce side effects as any other pharmaceutical drug. But she was brought a day later presenting in shock which was completely unrelated to the prescribed medication. While the article had reported of death due to wrong treatment in the headlines, the treatment had actually been carried out following a worldwide standard protocol. but if the patient was brought to the hospital on time, the consequences wouldn't have been as severe. The hospital administration fearing destruction of property compensated the family without any fault of the doctor or the involved healthcare personnel. And these cases are just a tip of an iceberg. What about all those online news portals, Facebook and, Twitter sharing wrong information to the public about healthcare? Who is responsible to keep a check on all these misinformation?
With the uprising of mass media and wide coverage via various mediums such as Facebook, Twitter and, online news portals, there has been an increase in platforms to publish eye catching articles, and nothing intrigues people more than health issues. This is why people jump at the opportunity to write anything and everything they can about the healthcare industry. However, due to time constraint and a lack of knowledge, reporters have been found to usually publish an article without enough investigation. This leads to an unhealthy practice of writing a speculative and consequently misleading article. Moreover, an increase in the media coverage means an increase in the workforce.
Here arises another question- how many of the workforce are actually trained to publish news, especially medical news, which requires a certain amount of training in medical Knowledge? This issue poses a great threat to the general public as well as the healthcare industry. Medical news is a critical field to deal with. With the inaccurate news being conveyed, not only is the healthcare system of Nepal affected but also the Nepalese people who heavily rely on the media to learn about the progress in healthcare. Medical issues should be accurately explained by the journalists but it is widely found that the information conveyed is mostly conjectural and hence, inaccurate. This information influences the policy makers as well.
A study has shown that the main barriers preventing reporters from improving the informative value of medical issues are the lack of time, space and Knowledge2. Health professionals and journalists have different values and goals and have different concepts of validity, objectivity and significance. Journalists tend to use anecdotal or rhetorical rather than statistical evidence; rely on expert testimony rather than on publications; emphasise controversy rather than consensus; and represent issues in terms of polarities rather than complexities3,4. It is empirical to understand the need of training and specialization for medical reporting. Journalists need to attain at least a baseline level of technical knowledge to help them maximize technical accuracy and to negotiate with editors and producers to produce accurate medical stories5. Journalism and medicine are two widely varied cultures and medical journalists provide that common ground for a good communication between the two. Turning a research article into a short, easy to understand and entertaining article is a tough nut to crack and evidently reporters and health professionals alike have struggled to do this. All this can be mitigated by a good communication between the healthcare providers and a trained medical journalist.
It is seen that in other countries the Health news section is covered by a designated Health reporter who has a basic understanding of key health issues and terminologies with the skill of being able to explain them in everyday language. To my Knowledge I haven't heard of a specified health journalist covering a health section in our country.
There are various courses available globally in universities and institutes although not present in Nepal providing undergraduate, graduate and diploma level courses for medical journalism. These courses are not only available for those involved in the field of journalism but also for doctors, dentists, nurses and all personnel involved in healthcare. There also lies a problem among the healthcare professional as not many of them have shown a genuine interest towards this field or in systematically relaying information among general public..
I believe that what the Nepalese media needs is journalists and healthcare professionals who care enough about healthcare to solve this issue of misunderstanding, doctors willing to take adequate time for proper counseling and a select few to specialize in Medical Journalism.
Dr. Abhishek Sharma
Intern Doctor
Kathmandu Medical College
Sinamangal, Kathmandu
Reference
1. Lerner E, Jehle D, Janicke D, Moscati R. Medical communication: Do our patients understand?. The American Journal of Emergency Medicine. 2000;18(7):764-766.
2. Larsson A, Oxman A, Carling C, Herrin J. Medical messages in the media - barriers and solutions to improving medical journalism. 2019.
3. Nelkin D: An uneasy relationship: the tensions between medicine and the media. Lancet. 1996, 347: 1600-1603. 10.1016/S0140-6736(96)91081-8.
4. Schwitzer G, Mudur G, Henry D, Wilson A, Goozner M, Simbra M, et al: What are the roles and responsibilities of the media in disseminating health information? erratum appears in PLoS Med. 2005 Aug;2(8):e321. PLoS Medicine/Public Library of Science. 2005, 2: e215-10.1371/journal.pmed.0020215.
5. Leask J, Hooker C, King C. Media coverage of health issues and how to work more effectively with journalists: a qualitative study. 2019.