Impact of Pandemic in Nursing Psychology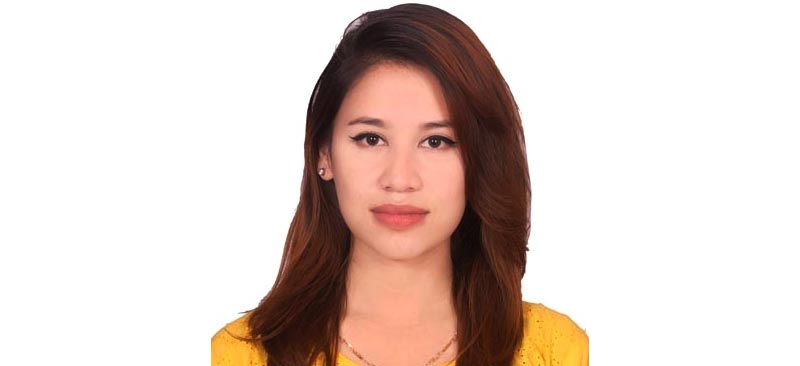 Suprina Prajapati
As humans have spread across the world, so have infectious diseases. Globalization has resulted with larger cities, more exotic trade routes and increased contact with different populations of ecosystems- which more likely ensure in occurring pandemics. The survival race has been experimenting with consumption of various floras and faunas without any scientific testing resulting in various outbreaks. This inappropriate human behavior might be an outcome of scarcity of food due to extreme poverty. Also, with the intent of inventions, different lab researches and experimentations are parts and partials of every scientific diary. History is evidence that any spill or error during lab experimentation has resulted in catastrophes and greater mishaps, epidemics and pandemics are part of it.
Along with the arrival of pandemic, millions of health workers who provide medical care to patients are facing fear and uncertainty of an increased risk of infection. As a nurse you may be caring for a patient with infective disease, whose current plan of care seems overwhelming and in taking care of such patients; nurses themselves might get infected in return as a consequence.
Nurses are the front-liners of patient care,in any type of healthcare setting they work in, they have the most interaction and exposure with people.Imagine a situation where an individual walk outside their comfort premises or visit a grocery store, it is certain that he/she might be in a state of worried scenario and the anxiety of virus transmission. However, this worry is at large and on greater scale for nurses due to possibility of getting the infection from a patient and passing it to either another patient or members of the family and community.
COVID 19 being a respiratory virus is far easier for health workers to be infected, so it is terribly frightening to be on the front lines of treating a new and potentially deadly contagious disease developing a fear of known and unknown among the nurses. Unusually high and increase in demand to work longer hoursin these rough times and balancing the work pressure with dwindling and inadequate amount of Personal Protective Equipment in current scenario along with a great responsibility to protect themselves and their loved ones is a known fear to nursing fraternity. Furthermore, despite of its prognosis rate, the death toll during this pandemic is increasing in an alarming rate worldwide itself invites certain amount of fear.Along with it, there is also an added fear of getting infected by improper donning and doffing technique of personal protective equipment.
Regardless of our preparedness for the outbreak there are few unanswered questions; Are we fully prepared with the resources? Will we be able to respond to the situation as per the guidelines prepared by formal committees in the hospital? Will the PPE fully protect them while taking care of infected patients? Do we have enough standard patient handling protocols?
When answering these questions in regards to the developed unknown fear, we may not have complete answers that applies to every situation. The role of nursing professional is to face, and not ignore ethical challenges forging ahead to identify resources somehow to facilitate the outcomes. People are reluctant in dealing with emotional, psychological, behavioral and social impacts of pandemic crisis and unpredictability. When the outbreak is caused by a new virus, rumors and misinformation arising stereotypes quickly about people who have or may have the disease. Blaming and shaming groups have been found in recent days. Nurses might be one of those groups where society perceives them in despised manner for the job they must perform.There are various instances and reports where a health care worker has been forced to leave the locality or the locals creating hindrance while returning back home after working hours.
In the face of COVID 19, social media is a great way for individuals and communities to stay connected with each other and get updated with important news as well. But many of the times, social networking sites might yield fictitious news which might overwrought not only nurses but every other individual. Moreover, there are other secondary stresses that might seem less reactive but can still harm over longer period of time. Due to the ongoing pandemic, the working mechanism have had a paradigm shift to cope with nurses for minimum manpower optimization and less exposure to the disease. On doing so, the health care settings practices with nurses working for longer duty hours on a residential shift. This is a known practice to save working manpower but can result in severe burnout amongst the nurses working for longer hours wearing heavy and uncomfortable gears.Burnout in work place can lead to hazardous aftermath. The dynamics of nursing fraternity is believed to be tactful with the triage management during emergency situation. The residual effect of burnout stress however suppresses the cognitive thinking, hence resulting in decreased tactfulness. Other forms of secondary stresses are categorized as insomnia, anxiety, generalized fatigue, mood disorders etc. which should be identified and dealt with immediate effect.
There are already enough of the reports that have surfaced describing the significant psychological distress healthcare workers are experiencing. During the time of pandemic, individuals experience morale differently in response to their workplace. Nurses with good morale equals greater efficacywhich further translates to improved patient care and satisfaction. To improvise morale among workplace burnout nurses, they have to keep a positive and progressive attitude. They should accept that there are events that you cannot control but also believe in the setting that things will be back to normal sooner or later. To minimize the stress nurses has to be assertive instead of being aggressive. Assert your feelings, opinions or beliefs instead of being passive or defensive.
During the long working hours, simple deep breathing exercises helps to reduce nursing stress and rejuvenate your mood. Unplug from your work to distract from the working stress by taking meals frequently and on time, tea/ coffee breaks, toilet breaks and sometimes even breathing breaks. Other forms of reducing long work stress could be connecting to your loved ones through video calling techniques. Since most of the health care settings are practicing residential duties, technology has come as a blessing to those wanting to connect remotely and staying close to their loved ones. Additionally, it is always advisable to know your threshold of work burden. One should identify the load and also learn to divide or request to divide the work amongst your subordinates. This will create healthy and helpful positive work environment, hence easy to accomplish toughest of jobs on times of disaster.
As we all are aware that COVID-19 is highly contagious and easy transmission is possible, there is a worldwide practice of quarantine after finishing up with residential duty hours. After working for longer hours, healthy eating and most importantly sleep is essential part of recovery and boosting your immune system. Staying idle on monotonous setting can lead to anxiety and mood disorders. Whilst on quarantine you should try and explore yourself for new and back logged works. Learning and practicing relaxation techniques like meditation, yoga and exercises, eating healthy well-balanced diet with enough rest and sleep is also crucial part of stress management. Making time for hobbies and interests as a recovery time from stressful events and seeking out social support, spending enough time with your loved ones can relieve psychological distress. And for those ethical challenges that arise during the working hours of nurses, one must express their concerns to your direct supervisor and if necessary, appeal to the chain of command.
Most of the times, healthcare workers are simply trying to look for ways to cope with difficult emotions and feelings. Some nurses may experience mood disorders, excessive worries, anxiety and depression. You can seek help from psychological expert and communicate with the issue or behavior you are going through.
Coping with pandemic is not easy for anyone. With the realization of the bravery, heroism, loyalty and commitment shown by all the nurses and other health care workers towards their profession throughout this crisis will forever be recognized and highly appreciated. Being the front liners, the nurses must adapt themselves in accordance to the situation, setting, environment and emotions. Major uncertain situations and turmoil are expected to occur and human race will be on stake many of the times.
It will always be pride of honor that even in this known and unknown scenario of pandemic outbreak, we have worked with dedication and compassion. By putting up our commitment towards our work first and risking our own lives, we have set to be an example of an endless diligence. History has been evidence where nurses have marked their presence by helping human race come out through the crucial times like wars, catastrophes, pandemics etc. The world still admires Florence nightingale for her work done during the time of Crimean war as an epitome of selflessness. The tunnel might be dark, full of obstacles and uncertainty, but with the hopes and belief that there will be light on the other side of the tunnel and bycatching the light and embracing the brighter days, this pandemic shall be immune to human race and things will be back to normal.
-(Prajapati is Organ Transplant Coordinator in Kist Teaching Hospital)